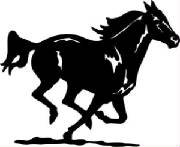 Last Chance Ranch now has a new website, please visit us at www.lastchanceranchmaine.org for what's been happening.
We want to change the world; change it one forgotten horse and one alienated child at a time!
We all have important values and ideas, things we care about and want to share. Sometimes we feel our ideas can even change the world, and we want to let other people know how they can join in and make all our lives better. This is the case with Last Chance Ranch. Initially, we started out as a group of gals who shared a love of horses. We simply enjoyed the comraderie of sharing time with each other and our horses. Over the past couple of years, though, we began to feel the need to do more, to find a way to reach out to others who have limited or no access to these wonderful animals, particularly at-risk youth. And so the concept of Last Chance Ranch was born!

Our Mission Statement:
"Believing that each of God's children deserves hope and love, and all of God's creatures our good stewardship, Last Chance Ranch aims to provide an alternative to traditional therapies and/or incarceration for at-risk youths while at the same time providing a safe haven for unwanted and abused equines. By pursuing this mission, Last Chance Ranch supports society's efforts to produce socially responsible adults while also improving the welfare of animals."
Our Role:
The role of Last Chance Ranch is the breaking down barriers that prevent children from communicating their thoughts and feelings. By engaging in a non-threatening horse-related activity in a non-clinical setting, we are able to build healthy interpersonal relationships between at-risk youths and adults who do not judge them by their past mistakes. Further, the child builds self-esteem by helping a rescued horse make progress in its training and health restoration. This approach helps children overcome personal problems that may hamper their development by giving them a sense of responsibility and positive achievement. This program, while still in its infancy, offers a practical and successful alternative to the slaughter of horses and the alienation of forgotten children.


New site www.lastchanceranchmaine.org
Thanks to all of our generous donors and volunteers who make what we do possible!
"And we rejoice in the hope of the glory of God. Not only so, but we also rejoice in our sufferings, because we know that suffering produces perserverance, perserverance character, and character hope."
-Romans 5: 3-4

Please get in touch to offer comments and join our mailing list.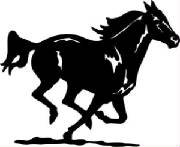 Copyright 2005, Last Chance Ranch.